Are you in the Netherlands for holidays or business? Oh well, it doesn't matter. Sometimes is just time to leave all the daily pressure behind and drive towards nature. For example, towards our hotel near the Veluwe. Here you can sleep, walk and get a breath of fresh air. Can you also enjoy a delicious dinner with matching wines in the presence of good company? Then this is the place for you.
Van der Valk hotel Apeldoorn
Our hotel, Van der Valk- De Cantharel lies near the Dutch Veluwe, bordering the woods. This special hotel in Apeldoorn is definitely worth a visit. In addition to a beautiful location, the hotel offers a diverse and extensive range of rooms.
Take for example the garden suite; as the name suggests, you have your own private garden including terrace and Jacuzzi. The luxurious suite also has a spa bath and a separate walk-in shower. That means a relaxed wake up, after which you can have breakfast in the restaurant or in your suite thanks to room service. During the day there is plenty of time for outdoor and cultural activities or local events. The hotel is only a 5-minute drive from Apeldoorn city centre. Are you interested in wildlife? Then explore the Veluwe area by safari with the forester of "Staatsbosbeheer". A unique experience that you will not soon forget! Guests in need of complete relaxation can visit the wellness area during the day and book a massage in the hotel's beauty salon.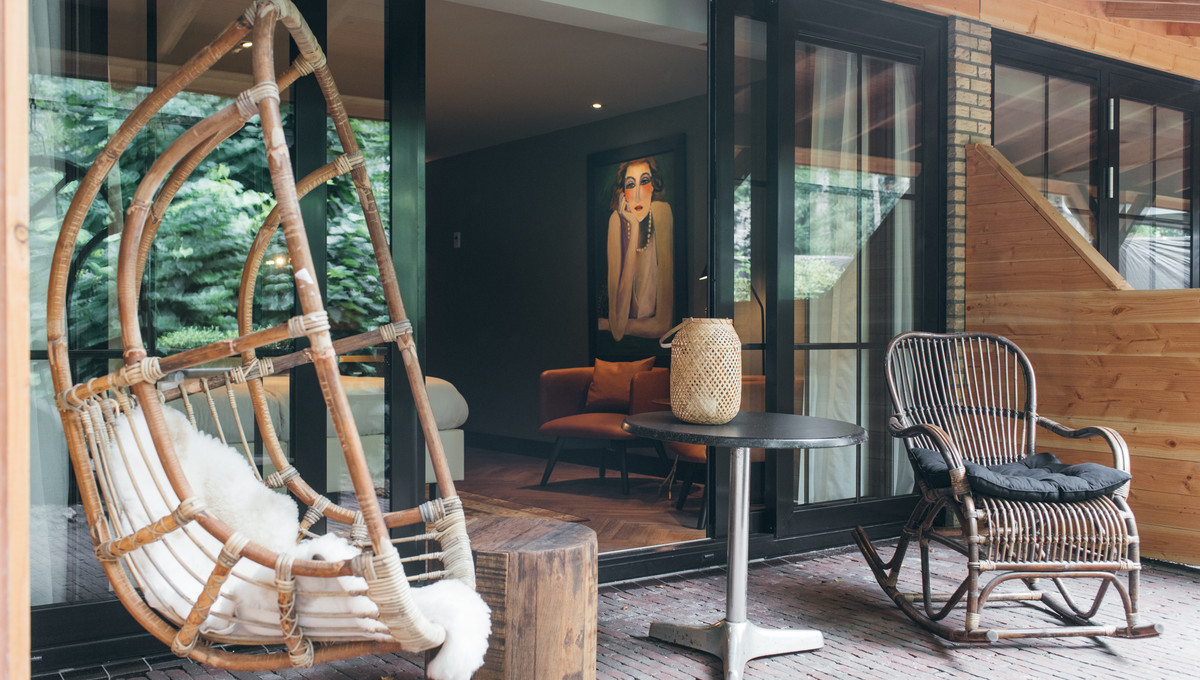 Lunch and dinner
You do not have to leave the hotel for a delicious lunch in Apeldoorn. How about a lunch buffet with Live-Cooking? Even in the evening there is plenty of time to enjoy a delicious dinner. A visit to "Huisje James" should not be missed during your stay at Van der Valk Hotel Apeldoorn. This cottage is surrounded by greenery and ensures a culinary experience. Afterwards you will be brought back to the hotel where your king-size bed in the luxurious suite awaits you.
Would you like to book your holiday on the Veluwe? Please consult the website for more information.
https://www.vandervalkapeldoorn.nl/en